2018 JERK COOK-OFF PAVILION TO BE ANNOUNCED SOON
JERK COOK-OFF PAVILION
Competing Chefs put their culinary skills to the test and win cash, bragging rights and the coveted Dutch Pot Trophy in the Jerk Cook-off. The Champion Chef will be selected by a panel of distinguished judges and announced on the main stage.
This is a serious contest where anyone can win and be declared the festival's Jerk Champion.
Local Celebrities duke it out against each other in a livelyQuick Fire Contest, while being cheered on by their fans and a very excited audience.
Last year's Celebrity Chef Wenford Patrick Simpson joined us at the Food Pavillion for demos, quick-fire challenges and celebrity cook-offs!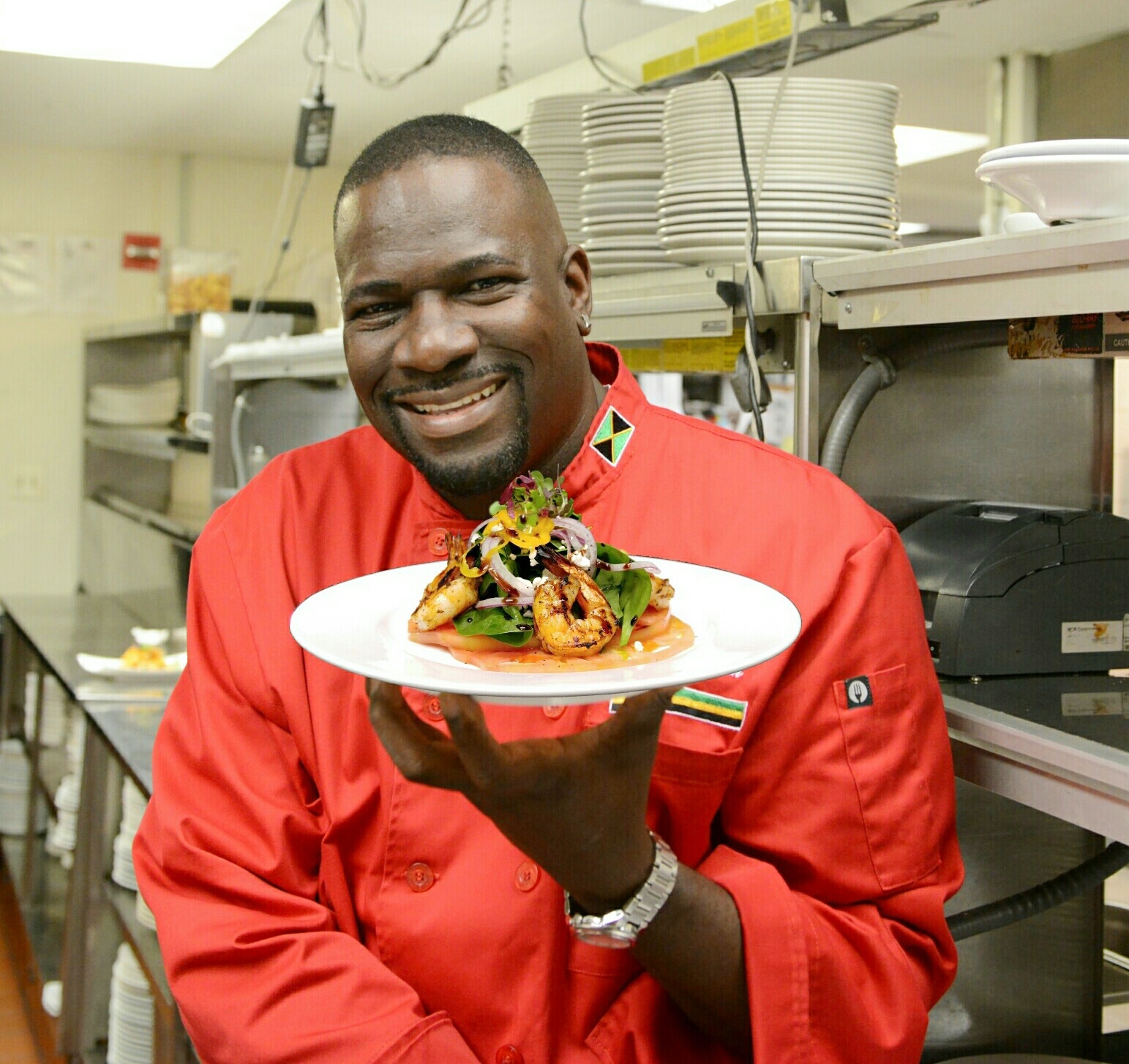 Simpson began cooking as a young child in St. Ann's Parish, Jamaica. He went on to work in several resorts and on various cruise lines. Enjoying a long and successful career, Chef Patrick now delights customers and celebrity clientele as the Corporate Executive Chef at B.B. King Blues Club and Grill and the Highland Ballroom in the heart of New York City.
He pushes the boundaries in the kitchen, creating a truly unique dining experience born out of Caribbean spices. Each dish he creates is a work of art, not only in flavor combinations but on the plate as well.
Get acquainted with this last year's celebrity chef via Instagram @ChefWSimpson