Meet Our 2022 Celebrity Chefs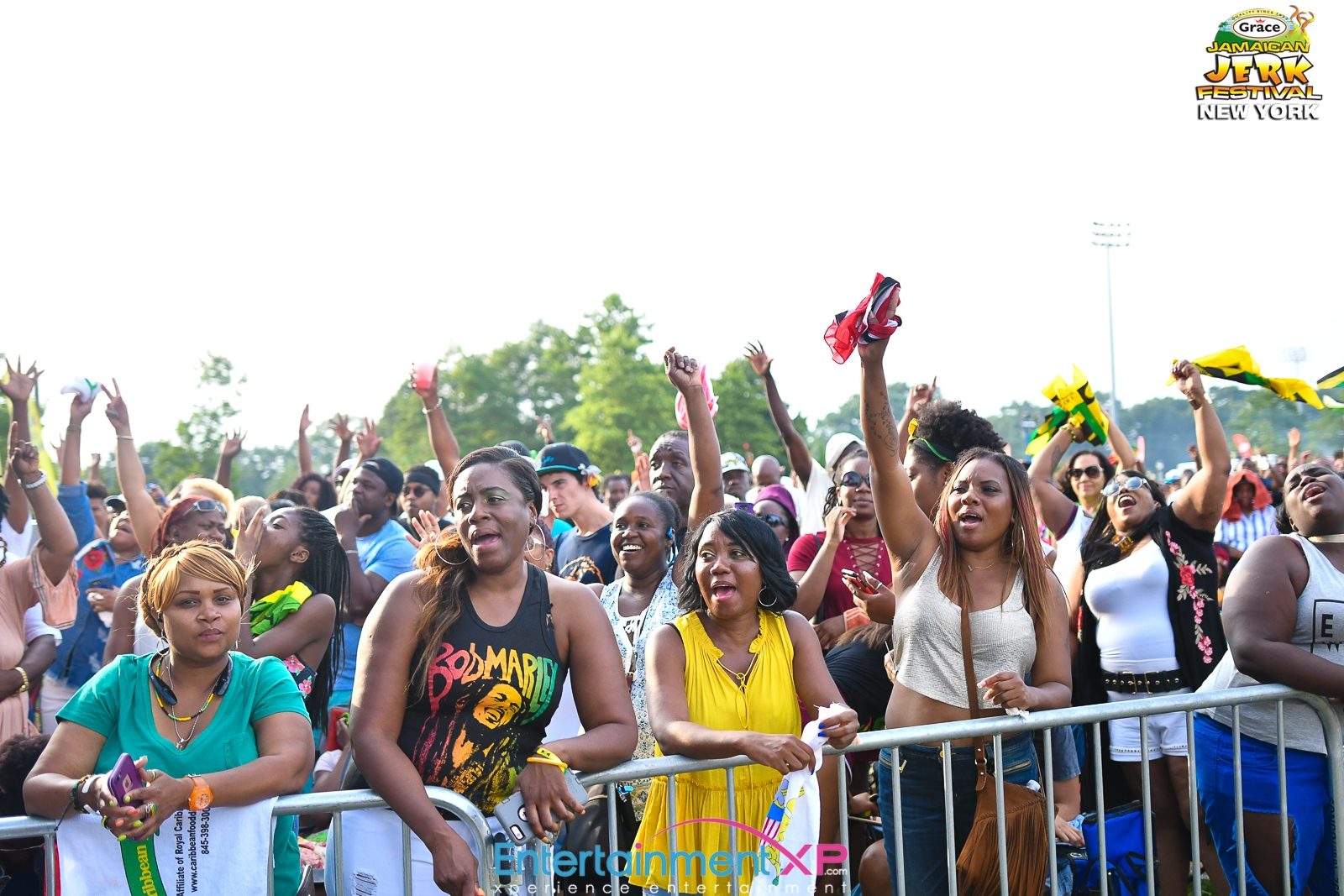 Chef Irie
Hugh Sinclair, a.k.a. Chef Irie Spice, the Global Culinary Architect, is the executive chef of Chef Irie Spice Inc. – Personal Chef and Catering Services, providing services to the tri-county area of South Florida. Chef Hugh hails from Jamaica. Before relocating to the sunshine state, Hugh migrated with his family to New York. He is a graduate of University of Florida, earning a Bachelor of Science from the renowned School of Architecture.
Hugh always had a passion for cooking and felt right at home in the kitchen. After working several years as an architect, the yearning to create culinary masterpieces vs. architectural aesthetics overtook his desires. It was then that Hugh enrolled in Johnson & Wales University's Culinary Arts program embarking on his culinary journey. Graduating with an Associate's Degree in Culinary Arts, Hugh has taken on the South Florida culinary landscape by storm. Being a personal chef has allowed him to work with entertainers, athletes and many South Florida elite.
The critically acclaimed TV cooking mini-series, "Taste the Islands with Chef Irie", was launched nationwide on April 4th in 135 PBS markets. A made for television series produced by Blondie Ras Productions, Inc., "Taste the Islands" is the only original Caribbean produced television series featuring a Caribbean chef on a television network or otherwise. With the initial success of the show, Create TV (an American digital broadcast television network owned by American Public Television) will begin airing the show on June 29th increasing visibility by over 200 million households nationwide. Chef Irie competed and made it to the second round of Food Network's ever popular series, Cutthroat Kitchen.
Chef Ji Cha
Ji has been in the restaurant industry since she was 11 years old and worked in the kitchen making dumplings for her father's restaurant. Ji was surrounded by Korean food, and other cuisine since 56th street is considered part of restaurant row. Arirang House was the 1st Korean restaurant opened in 1964 by her grandfather; located on 28 West 56th street. Arirang was closed on 1990 because her family decided to move to Seoul, Korea. Korea opened a whole new view on Ji's heritage, culture and Korean food. She wanted to bring Korean cuisine at a different level for food fans in America.
Ji came back to the USA in 1993 to Boston and she worked in numerous restaurants in Boston. Due to her passion in hospitality she decided to attend The Culinary Institute of America in Hyde Park, NY. Ji graduated in 2004 with honors and scholarships. Upon graduation she worked furthering her knowledge in food; like, Germany, Holland, Africa, Hawaii, Spain, Japan and Korea. After her traveling and working overseas she came back to NYC and worked at numerous places in the city. She competed in FOX Network's Hell's Kitchen, Season 5 where she prematurely departed due to injury. Chef Ramsey commented, "Ji showed great courage. Unfortunately, her injury got in the way of her dream. She had a chance to win but sadly we will never ever know." Today Ji works for herself at ChefJi LLC in the tri-state area as a consulting chef, she does demos for companies like Panasonic, and more. Last year Chef Ji won the Quickfire Fire Challenge at the 2018 Jerk Festival and will be looking to defend her title again this year.
---
Chef Cybille St.Aude
Cybille St.Aude is a Haitian American chef and children's book author born and raised on Long Island, New York. Between her fifteen year career in the restaurant industry and her degree in African American Studies specializing in Caribbean culture & aesthetics in America, she has found a niche in cultivating a "New Caribbean" food experience that translates the history and expressions of a culture into decadent recipes often combining techniques and ingredients from all over the world.

Chef Cybille has appeared on season thirty-five of Food Network's"Chopped," has participated in the first annual Creole Food Festival in New York City, and most recently cooked in the 8th edition of Goût et Saveurs Lakay (Haiti Food & Spirits Festival) which takes place every September in Port au Prince. She is currently hosting modern Haitian gastronomy pop-ups through CAONA , freelancing as a private chef and culinary consultant with Earthseed Provisions in the New York metro area, and building TWA HERMANAS, an initiative featuring talented Women of Color within the food and beverage industry collaborating on various projects.
Chef Sam Davis
Samantha Davis, known by many as Chef Sam, is a second-generation Jamaican. She came to the U.S. in the 80's and from an early age found comfort in cooking. This passion took center stage when she decided to walk away from a career in medical research. Thereafter, she secured an internship at City Grit Culinary Salon in Soho, where she was eventually hired to work with respected Chef Sarah Simmons. There, she also learned from and worked alongside some other famous chefs such as John Besh, Paul Qui of Top Chef, and Craig Jones to name a few. Sam has joined a few of the tri-state culinary elite as she now boasts a resume with catering clients that include celebrities, sports figures and companies such as BET, Ebony Magazine and the popular British young- adult clothing store chain Top Shop. Chef Sam was briefly a chef ambassador for Grace Foods and has appeared at their Jerk Festival. She has also represented Jamaica displaying her culinary skills at Williams Sonoma during Caribbean Week.
As a chef, Chef Sam's style of cuisine borrows heavily from her Jamaican heritage. Blending her contemporary skills with traditional recipes she elevates Caribbean dishes in a way that makes them approachable by not only Americans but also the younger Jamaican and Caribbean person– it's not your grandma's typical Sunday dinner. Chef Sam is currently the Culinary Director for Ingrained Hospitality Concepts.
---
Chef Darlene B
Originally from Toronto, Canada, Chef Darlene B was raised in a Caribbean family. With her family heritage and Toronto's cultural diversity, Chef Darlene B learned to appreciate different unique flavors, especially the SWEET and the SPICY early on. Her world opened even further when she attended university and met friends from all over the world. After graduating college with a B.S. Degree in Corporate Communications, her passion for cooking and baking kept calling her. Chef Darlene B pursued her dream and completed culinary school. Since then she has worked in many culinary positions. Chef Darlene B has had the honor of appearing on the Dr. Oz Show, Holy and Hungry with Sherri Shepherd as well as several appearances on Connecticut local news channels. Chef Darlene B is now co-owner of Banks Catering and Private Chef Services, specializing in Caribbean, Latin and Asian Cuisine.
Chef Troy
Born in Kingston, Jamaica, 1982, Troy Levy recognized his love for cooking at the tender age of eight years old. He cooked his first meal when his mother was feeling ill and wasn't able to prepare their traditional Sunday dinner. In that same year, his step-father Lascelles "Gully" Thomas started his own cook-shop in his home district of Glengoffe. During a brief leave from the restaurant, Troy was given the opportunity to cook for the restaurant. This surprised a lot of the restaurant regulars. That experience influenced and encouraged Troy's vision of becoming a chef. Troy went on to become a renowned force in the Caribbean International Modern Cuisine culinary field – becoming a Sou Chef at Suede Caribbean Restaurant in Brooklyn, NY. He has also appeared as a finalist on The Food Network's hit show CooksVsCons (Season 4 Episode 10) Troy was also a celebrity judge for The Grace Jamaican Jerk Festival cook-off competition between New York's Mayor Bill de Blasio and Jamaica's former Miss World and Member of Parliament, Lisa Hanna. He also held the position of kitchen manager at the renowned BB King's in Times Square, and the position of Chef at the Highline Ballroom in Chelsea New York City. Chef Troy has gone on to to open a few restaurants in New York City one of which is called Caribbean Starr Restaurant in the heart of Harlem New York a restaurant call Caribbean Starr. Based on chef Troy's roots of growing up in the country side of St.Catherine in Jamaica WI among his Rastafari uncles and other family members Ital cooking Had a Strong influence on his style of cooking after experiencing different cuisines and styles of cooking he has taken a step back to his roots to reintroduce Ital Cooking in a modern style.
---